"Had an epic day on the Housatonic River with Stephen (Pogo) in late September. Steve provided me with great instruction as a first timer fishing for Pike on fly. he was patient and encouraging and explained which pockets of water were likely to hold big pike, how to retrieve and keep the cast alive as the fly gets close to the boat (Figure 8). We targeted and landed both Pike and small mouth bass. After 3 hours of fly fishing, which I landed some smaller pike and small mouths I switched over to the spinning rod and landed two monster pike in the 36" to 38" range. absolutely the largest freshwater fish I have caught and an exciting, rewarding experience. I am absolutely planning on fishing with Stephen again. As is often the case with a great guide, you finish your day amazed at the beauty of the river, the joy of angling for apex predator game, and feeling like you walked away with not just a great guide but a new friend who shares your passion.
I could not more highly recommend spending a day with Stephen. you will have a great time and become a better angler. Stephen will put you on the fish. it's up to you to make the cast and land the fish. ~ Tight lines. - Mike Bracco
"Stephen will put you on fish!"



"There aren't many folks i'd prefer to spend time on the water with than Pogo. I learned so much from him about predator fishing. He's such a willing and generous teacher and through his efforts guiding me he has become a friend as well as a mentor. Steve knows his water and the fish that swim in it intimately and he will work like hell to put you on them and make sure you have a good day. I count the days until I next get to ride in one of his fully equipped water crafts and cast to fish that eat the fish you've been fishing for."
-Chad Wilde
"He's such a willing and generous teacher"
"I went out with Pogo and what a day we had. I have been chasing Pike for a year now and have had minimal luck. He had me on a 36" pike within an hour on the boat. Besides the awesome fishing, we had a great time and I learned a ton on how to fish for Esox. Can't wait to go out with him again. FISH ON!
-Joe Marozzi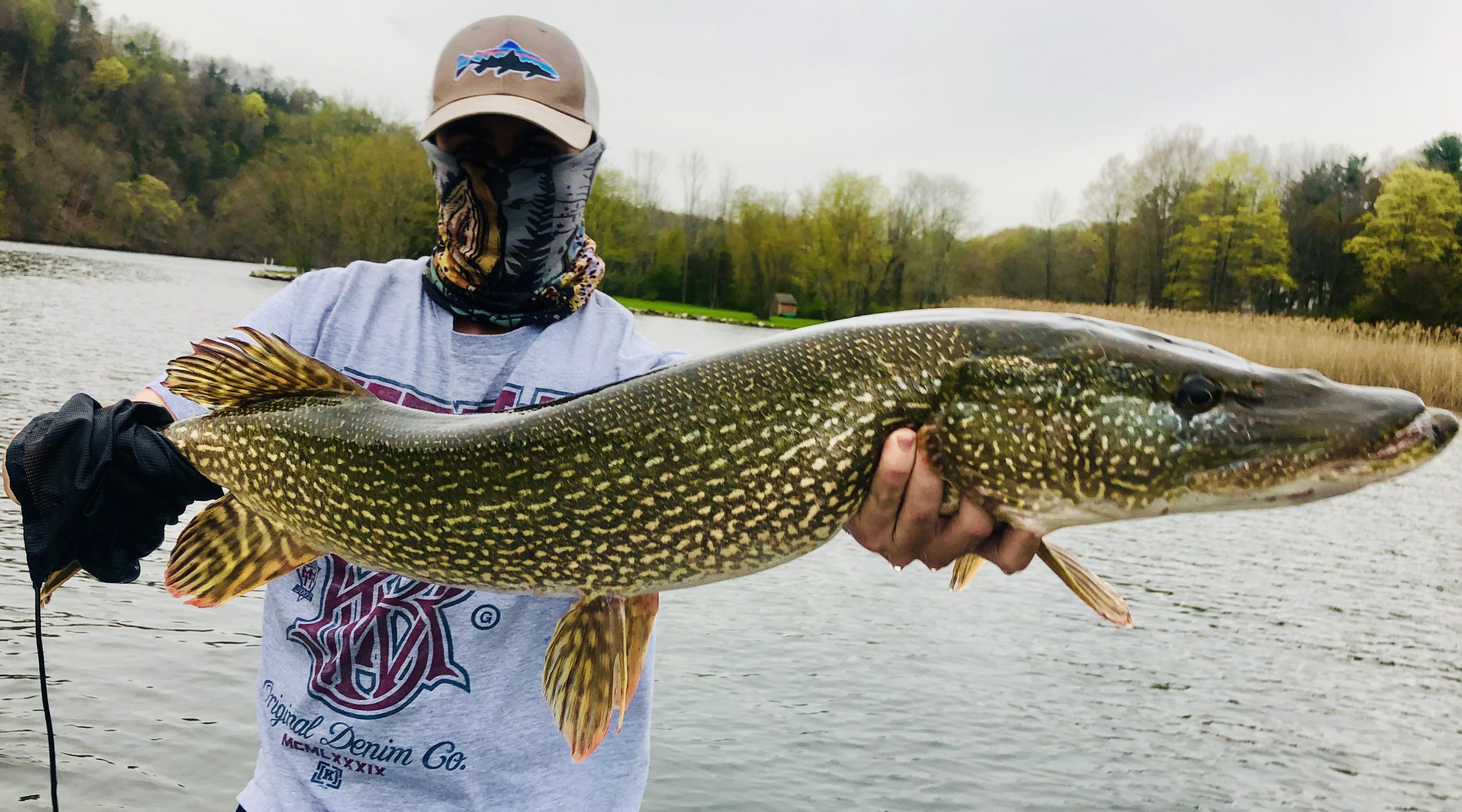 "He had me on a 36" pike within an hour."


"I had the pleasure to go on the water with Pogo a few times. Both times were exceptional. We caught fish and gained tons of knowledge through him and his time on the water. He's a great guide and guy to be around."
-Trois Jeter
"We caught fish and gained a ton of knowledge"
"Early this summer my son and i went fishing with pogo. We had a fantastic day on the river. Pogo is very knowledgeable, a great people person,and willing to share it all with you. He put us on fish and we caught some nice pike and smallmouth. Fishing with Pogo was a great experience." - Rusty Jeter
"Fishing with Pogo was a great experience"
Request a day on the water, you deserve it!